About Michael Leon Construction & Consulting
Serving the Northwest since 1979
Company History
Michael Leon, a highly skilled, award-winning, licensed General Contractor, founded Michael Leon Construction in 1979, and incorporated his company in 1995. MLC, Inc. is a licensed/bonded quality construction company equipped to perform all phases of General Contracting but specializes in Tenant Improvements and Metal Buildings.
Professionalism
For 36 years MLC, Inc. has been satisfying customers throughout Western and Eastern Washington with its cost-effective, high-quality, timely construction and professionalism. Michael Leon Construction, Inc. is a highly reputable company experienced in working with engineers, architects, sub-contractors, as well as city and state agencies and inspectors.
Integrity, responsibility, hard work, and safety for all…these are the foundations of the company. These attributes guide us not only in the construction process but in the way we treat our customers. Emphasis has always been on high-quality workmanship at a cost-effective price and MLC's list of references includes customers who would settle for nothing else.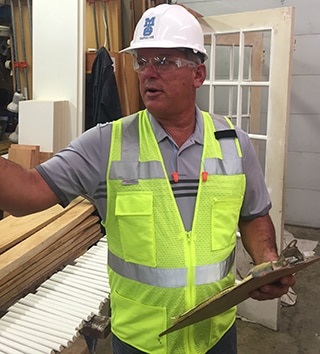 Let's Talk About Your Project